Adobe Creative Cloud
ETH License
Adobe has forced ETH to move from impersonal serial numbers to Adobe Cloud accounts, linked to your full name and personal @ethz.ch email address. All previous installations have stopped working in November 2019. ETH encourages users to switch to one of the many alternatives to Adobe software. You may also consider using the free Adobe Reader to open PDFs, as many don't need the features of the paid Acrobat Pro. If you really need to keep using Adobe software, you have to use the new personalized license. The detailed usage conditions and disclaimer regarding the Adobe Cloud will be visible when ordering the software in the IT Shop.
Yearly "renewal"
The license is only valid for one year, which means you'll have to buy a new one every 12 months. Note that you don't have to reinstall the software itself, you only need a new valid license.
Installation
Use your personal ETH account to order the product Adobe Creative Cloud All Apps CC DC from the IT Shop.
Open the Adobe Creative Cloud application
Enter your N-ETHZ username, followed by @ethz.ch as email address. Do not use an email alias or any other domain (eg @phys.ethz.ch).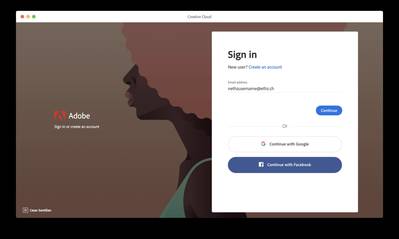 You will be redirected to a login page where you have to enter your ETH credentials as requested.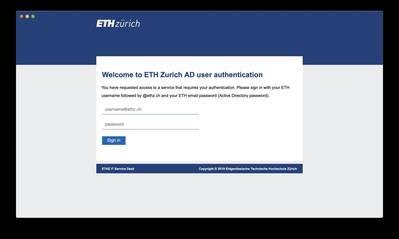 This should activate your Adobe license and allow you to install the software you need.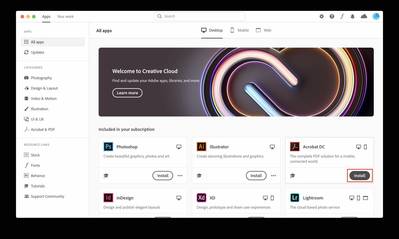 Fix for "Activation Failed" message in Adobe Acrobat
There are some cases where Adobe Acrobat shows repeated an "Activation failed" message although it was properly activated before. To solve this problem, Adobe Support Team recommends to add an entry in Windows Registry.
Open a cmd Command Prompt as administrator, then copy/paste this command into it for adding the registry key:
REG ADD "HKLM\SOFTWARE\WOW6432Node\Adobe\Adobe Acrobat\DC\Activation" /v IsNGLEnforced /d 1 /t REG_DWORD /f

Alternatively you can add this registry key with regedit.exe (be sure to run it "as administrator").
Add a new DWORD (32-bit): IsNGLEnforced Data 1 under this key HKEY_LOCAL_MACHINE\SOFTWARE\WOW6432Node\Adobe\Adobe Acrobat\DC\Activation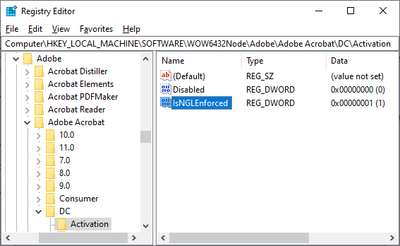 Fix common issues using the Adobe CC Cleaner Tool
In case the Creative Cloud application is not working as expected, it may help to completely wipe all previous installations of Adobe software using one of the Adobe Cleaning Tools and re-install the package from the IT-Shop.
Modify the language
In the preferences you can change the language in which the programs should be installed.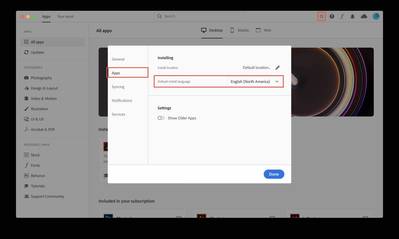 Adobe Software on our Windows Terminal Server
For the occasional user, we have pre-installed the common Adobe applications on our Windows Terminal Server. You still need at least a free Adobe ID to use the shared license.