Change Display or Keyboard language in Windows 10
The default user interface for our managed workstations is German with the Swiss German Keyboard layout. You can change the display language, this is the userinterface language in Windows to english. There is also the possibility to change the keyboard layout to English-US or German-Switzerland depending on your personal preference. Please follow this steps to change the settings:
1. Change the display language
Open Settings from the search box.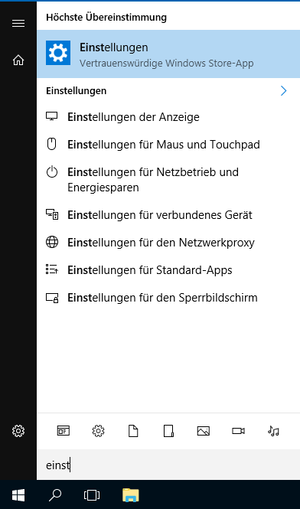 Choose Click on Zeit und Sprache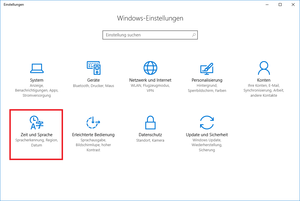 under Region und Sprache can you set the default language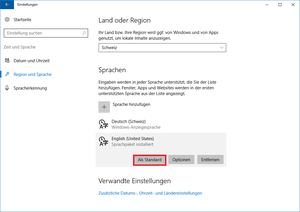 Now you should logoff or restart your computer for activate the new settings.
2. Change the keyboard language
You can change your keyboard layout in the Systray menu in the right corner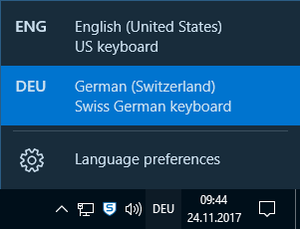 When the keyboard layout is not persistent US-Layout, remove the swiss german layout under Language Preferences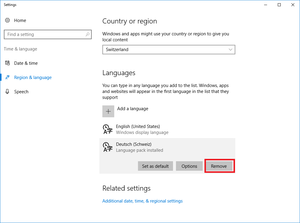 3. Change regional Format
When you change your Display language to English, it will change automatic the Time format and the currency format.
Open Control Panel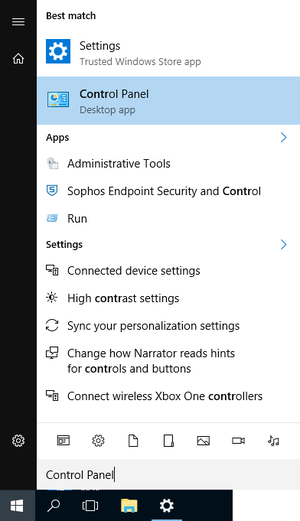 Chose Change date, time or number formats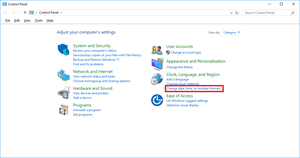 In the Format panel chose the German (Switzerland) Format