Adding calendar items from ETHIS into MS Outlook
You can import an .ics calendar file from ETHIS you received by email.
The following steps describe how to import this calendar .ics file to Microsoft Outlook 2016. Other versions of MS Outlook should be similar.
Do not open the .ics file or double-click on it. It will not be added correctly in MS Outlook. Instead save the .ics file to your desktop.
Start MS Outlook and click on File in the menu
Then choose Open & Export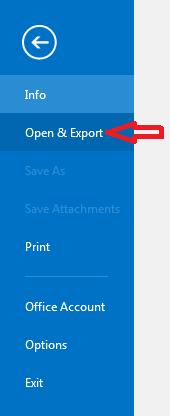 Click on Import/Export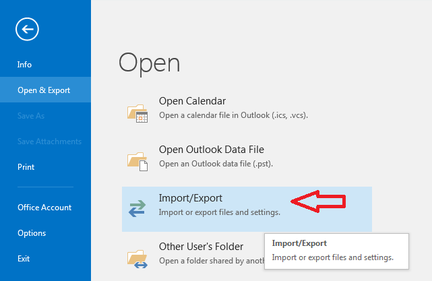 Select "Import an iCalendar (.ics) or vCalendar file (.vcs)" and click Next.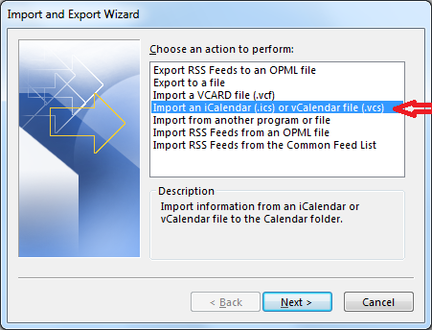 Browse to your desktop and select the ETHIS calendar (.ics) file and click Open.
A dialog box will appear. Click the Import button to add the data to your calendar.

Your calendar file has now been imported into MS Outlook.