How to use email with Apple Mail on iOS/iPadOS
Add a new D-PHYS email account
Open the Settings app and navigate to the Mail section
Click on Accounts, then Add Account
Select Other, then Add Mail Account
Enter your full name, email and D-PHYS password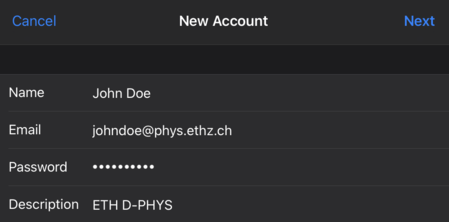 Keep the default IMAP selected and configure the incoming and outgoing mail servers, as shown below. Note that you must provide your D-PHYS username and password for both to be able to receive and send emails.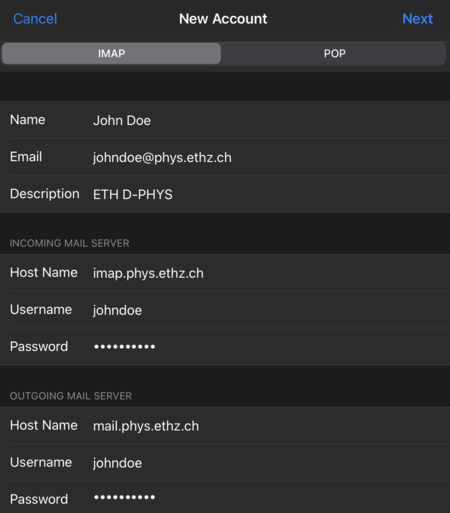 Check settings for sending mail
In case you have problems sending emails you should check the settings of the outgoing mail server. In particular your D-PHYS username and password must be entered correctly, as you will not be able to send emails without proper authentication.
Open the Settings app and navigate to the Mail section
Click on Accounts, then select your D-PHYS mail account
Click on your D-PHYS mail address
Click on SMTP just below outgoing mail server, and once more on the primary server
Check that your settings are similar to the screenshot below. You may want to re-enter your password to make sure it's correct.