How to open a group Calendar in Outlook
If you want a group or a resource calendar for your group, please ask us we will create one for you.
To add a group calendar follow the steps below.
Open Outlook
Click on File.
Under the Info header, click on the Account Settings button and then on the Account Settings in the list.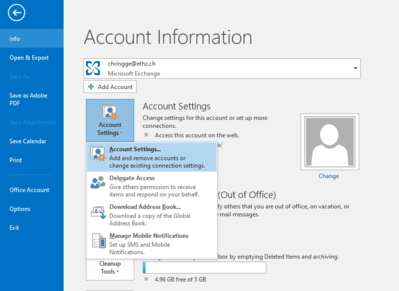 In the E-mail tab, make sure your ETH Exchange account is selected, then click on Change. If you don't have click on the New... button and add it.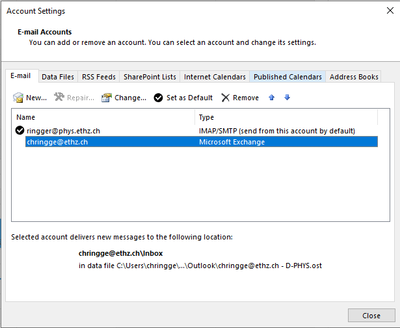 Click the More Settings button.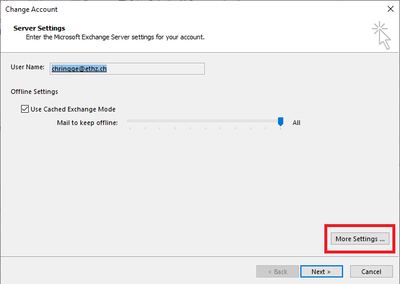 Click on the Advanced tab and then click on Add.
Enter the email address of the delegated mailbox in the Add mailbox field. Then click on OK.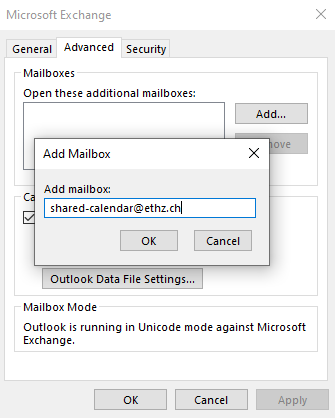 Click on Apply and then on OK. Outlook will now be busy accessing the other mailbox's data, so this may take a while.

In the calendar view can you see now your group calendar.